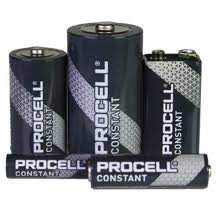 We're not quite sure what Duracell is up to, but we thought we would pass this along.
Duracell has rebrnaded their line of ProCell alkaline batters as ProCell Constant Power.
Only the name has changed. The batteries themselves are exactly the same.
–Same paint scheme
-Same product ID
-Same packaging
-Same battery chemistry
With so many recent changes in packaging and color, maybe a better name would be "Constant Confusion".
BuyBattery.com is your source for Procell alkaline batteries from Duracell.
Your satisfaction is always guaranteed.
Harrison Bros. Inc.
GoodBuyGuys.com
Voice 877-863-6150
Fax 800-327-6651
sales@harrisonbros.com