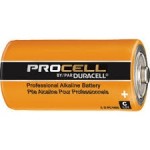 Here Are Some Great Battery User Tips
The ideal storage environment for batteries is a cool dry space.
Storage temperature should never exceed 130 degrees F Batteries should be removed from any piece of equipment that will not be used for 30 days or more.
Alkaline batteries can be recycled. Check with your local recycling center.
Burning a battery may cause heavy metals to vaporize. This creates an air pollution hazard.
BuyBattery.com is your source for Procell alkaline batteries from Duracell.
Your satisfaction is always guaranteed.
Harrison Bros. Inc.
GoodBuyGuys.com
Voice 877-863-6150
Fax     800-327-6651
sales@harrisonbros.com